Öhlins Bike Products for Road, Track & Race Applications
All Öhlins bike products for Road, Track & Race applications are available from BG Motorsport. Full aftercare including servicing is also available, meaning that BG Motorsport is the one stop shop for all your Öhlins bike needs.
Öhlins bike dampers contain TTX technology meaning whether you are using the product for road, track or racing, you have the latest and most sophisticated technology behind you. Complete fork kits and cartridges are also available.
To discuss options for your bike please feel free to get in touch or for more information you can visit the Öhlins website.
TTXGP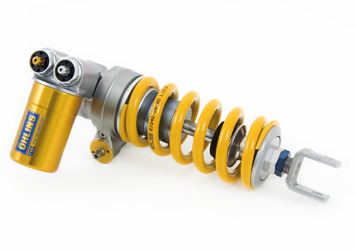 Rebound & Compression adjustment needles added from Moto GP shocks
Adjustment needles supported both ends for improved chassis feedback
Hydraulic preload adjuster
New solid Piston Band
Wider and more precise adjustment range
TTX RT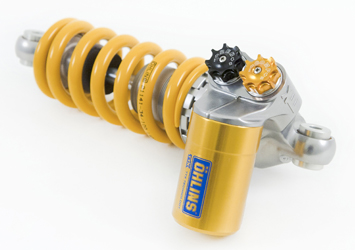 More competitive price structure
Wide adjustment range
C-Spanner type pre load adjustment
TTX36 MKII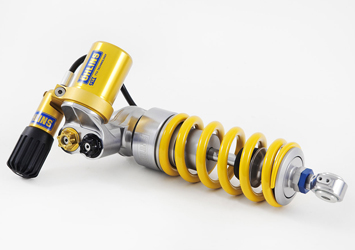 Extreme lightweight design
Even less hysteresis
Ultra wide adjustment range
Enhanced 'ground contact' feel
Completely independent adjustment of compression & rebound
All adjustments made from top of damper
Integrated hydraulic pre-load adjusters
Even more traction & grip from revised internal design
Latest Front Fork Tech!
All new Road & Track and Racing forks (Including Moto 3) available
Compression, rebound & pre-load adjustments
Extreme lightweight designs
New lighter & more rigid tubes
One piece 'billet' design fork bottoms for improved braking rigidity
'NIX30' Fork Cartridge Kit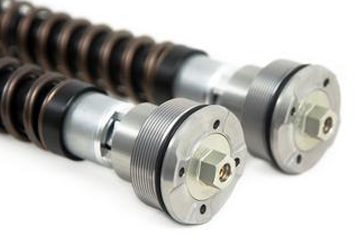 Complete internals fit into original fork bodies, no modification required
Design developed from World Supersport & Superstock championships
Wide adjustment range
Extreme lightweight design
Left leg for adjustment of compression & right leg for rebound
All adjustments made from the top of the forks
Integrated pre-load adjusters
Racing gas cartridge system also available
Piston Kits, Spring Kits & Oil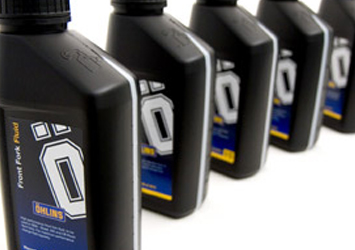 Piston kits are a very cost effective upgrade to improve feel & performance.
Easy 'bolt on' installation, no modification to forks required
Optimised spring kits available to suit your weight & preference
Full range of oils for shocks & front forks for improved feel & temperature stability