Öhlins TTX Automotive Race
Racing has been the ground where Öhlins products have been developed and tested to find that last bit of performance without taking short cuts. Öhlins products cover the whole racing scene, from Formula One and single seaters to prototypes, touring cars, GT racing and stock cars.
Be it car specific shock absorbers or the bespoke kit system, there isn't a racing car that Öhlins TTX shock absorbers cannot be fitted to and are built using the highest quality materials for ultimate reliability when on the race track.
In whatever series you are currently running a race car speak to BG Motorsport to discuss appropriate Öhlins TTX applications for your vehicle.
An overview of available Öhlins automotive race products  can be found below or for full information please visit the Öhlins website.
TTX40 MK II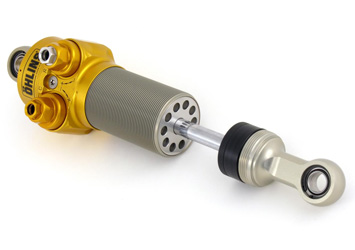 Fully independent 4 way adjustment
Through rod, twin tube design & fully pressure balanced
VRP program acts like a 'virtual dyno' to illustrate the damper curve being produced at any given settings.
Extremely lightweight – 56mm stroke version weighs under 850g!
Easy installation – align top eye to adjuster orientation 360 degrees
Adjustable 'blow off' valve upgrade available
TTX36IL & TTX36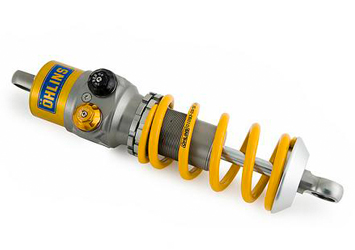 Fully pressure balanced twin tube designs
Fully independent 2 way adjustable (possible to upgrade to 3 or 4!)
Easy installation – align top eye to adjuster orientation 360 degrees
TTX36 is the newest addition to the 'TT' range, it features a compact 'In Line' reservoir for better packaging & where regulations dictate a 'mono' design
High frequency & blow off pistons options available
TTX46 MT & CR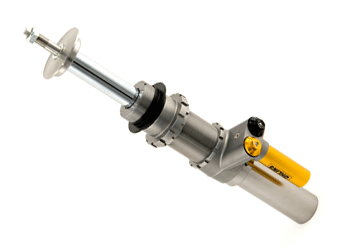 46mm piston McPherson strut
Extremely lightweight
Through rod design & fully pressure balanced
MT (McPherson touring) version is an independent 4 way adjustable
CR (Club race) is a more cost effective independent 2 way adjustable
30mm through rod for un-compromised rigidity
Reservoir can be fitted facing up or down & spun for ease of installation
TPX Rally / Rallycross Strut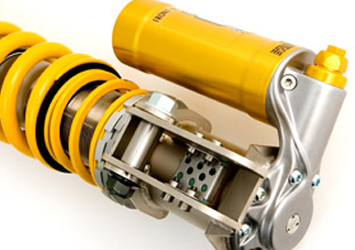 The next generation of Rally design from Öhlins
Twin piston design eliminates risk of cavitation of oil & allows low gas pressure to keep friction to a minimum
Dual speed compression and rebound adjusters
Integral PDS (Progressive Damping System) allows soft set ups without risks of heavy bottoming
44mm twin pistons
New '18-50' ORQ Off Road Damper!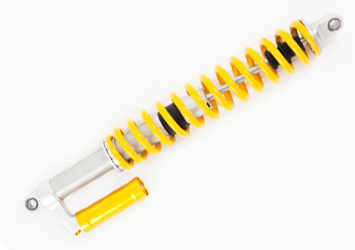 Integrated PDS (Progressive Damping System) allows soft set ups without risk of heavy bottoming
Long proven success, especially in 'Rally Raid"
New 18mm shaft 50mm piston!
Large diameter hose with swivel fittings and piggy back versions available for increased flow potential and ease of installation
Two way and three way versions available