Spherical Bearings & Rod Ends
BG Motorsport is one of the leading suppliers of spherical bearings and rod ends. Upgrading your vehicle to run rose joints and rod ends means you can accurately adjust the geometry to help get the most out of your vehicle when on track.
We can supply various products including Minebea (NMB) spherical bearings and rod ends, whose products are still used in many of today's premier motorsport series including Formula 1 and WRC. We also supply the more cost effective range of FK rod ends, whose products are intended for entry level applications.
Please get in touch if you require further information or would like to discuss options of spherical bearings and rod ends for your vehicle.
Minebea (NMB) Rod Ends & Spherical Bearings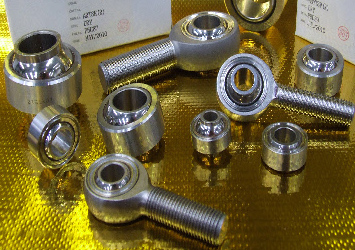 Minebea (NMB) rod ends and spherical bearings have been the professionals choice of suspension bearing since the early 80's and are still currently used in many of today's premier motorsport series including Formula 1, GP3, LMP2, Formula 3, WTCC, BTCC and WRC.
BG Motorsport have been distributors of Minebea (NMB) products for more than 30 years and carry a large selection of the popular stainless steel, self lubricating ABT, ABWT and ABYT series joints alongside the ART, ARHT and the high misalignment ARYT ranges of male and female rod ends.
MBWT (Metric) series also supported. Please call for further information on the sizes available.
FK Bearings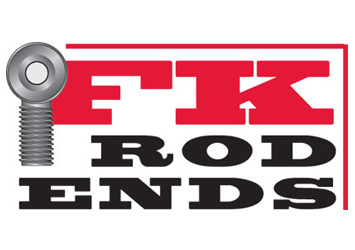 FK Rod Ends offer a cost effective alternative to the Minebea ranges of imperial male rod end bearings. With housings manufactured from heat treated and plated alloy steel, these self lubricating PTFE lined bearings are an ideal entry level rod end for competitors looking for durable yet economical solution to their rod end requirements. Available from 1/4" to 3/4" bore size and with equal or unequal threads in both right and left handed thread-forms.
Aerospace Bearings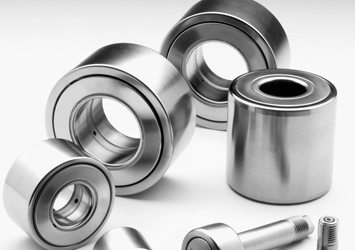 AS81820 spherical bearings, offering advanced levels of performance to meet the higher demands of the aerospace industry. Contact us for technical details.
We can also supply or source a huge range of MS approved airframe control bearings. KP, MKP, KSP, MKSP, DSP and B500 series. Contact us for further details on the products available.
Installation & Staking Services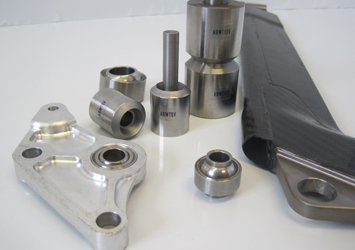 BG Motorsport can provide in-house spherical bearing assembly and staking (swaging) services. Joints for the most popular racing suspension and steering applications are available from stock, enabling a swift, often same day installation or replacement service.
Staking tools to suit the imperial ranges of v-groove spherical bearings are available from stock. Bespoke tools to suit specialist fitments or metric bearings can be designed and manufactured or a comprehensive range of aerospace approved drill press tools, portable tools and lip removal tools can be supplied to order.
Other Products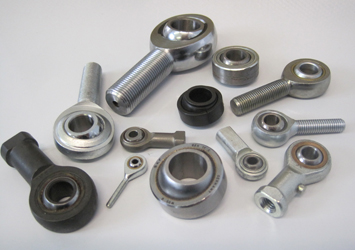 BG Motorsport offer many other rod ends and spherical bearings in both imperial and metric sizes from many established manufacturers to suit a vast array of applications and budgets.
Locknuts and rubber dust covers to suit both imperial and metric rod ends always available from stock.